Baby-friendly places to grab a drink
Sometimes we just can't get away from our kids. That doesn't mean we should limit ourselves to restaurants with plastic furniture. Grab your diaper bag and head out to these baby-friendly brew establishments for some beer and chicken strips.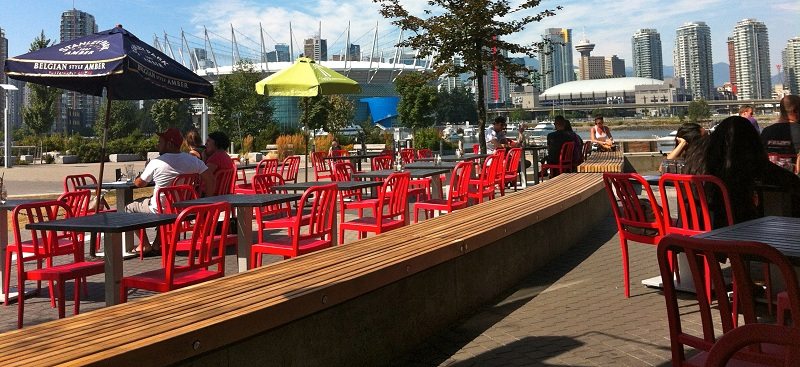 If you ask the jovial staff here, the Tap and Barrel serves people of all ages "whether they're one-day-old or 103-years-old." And if you're into wine, it's on tap! With three locations equipped with change tables and high chairs, this award-winning place sits at the top of the list for most accommodating.
1 Athletes Way (Olympic Village), 1055 Canada Place & 8 Lonsdale Ave, Vancouver
Voted Best Brewpub in Canada, this is the perfect place to meet friends with your tot in tow. Plenty of rotating taps, and kids will enjoy the Little Hands menu with all the standard kid fixings like pizza and chicken strips and a free colouring pack. Kids can stay on the pub side until 10 p.m.
1111 Mainland St, Vancouver
Stop at this family-friendly brew house and choose from 60 rotating taps. There is no kids' menu, but plenty of burger, pizza and fry options to pick from on the big person menu. Tuesdays are taps and apps night, and if evenings aren't your thing, brunch it with your baby.
2360 Commercial Drive, Vancouver
Grab a beer and burger with baby at the Rogue in Gastown, on Broadway or the Convention Centre. There's plenty of room to swing a car seat around. This place can get noisy when its busy, so if your baby is one of those rowdy party-types, there's no need to worry about disturbing your neighbours. Dining is casual and happy hour runs 3 p.m. to 6 p.m.
601 West Cordova St, 602 West Broadway & 200 Burrard St, Vancouver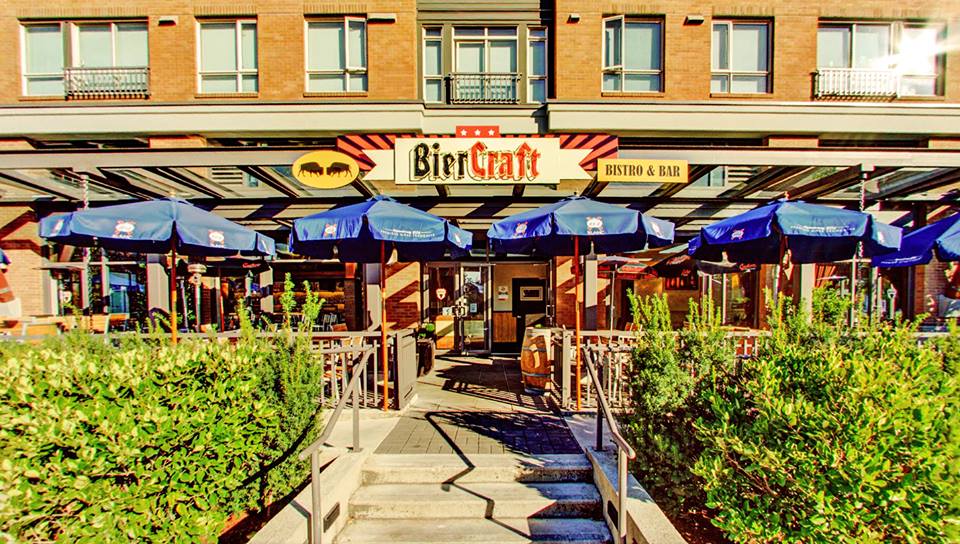 The location in Wesbrook Village is new and has lots of room, plus there's a little square right out front if you need to take small people out for a wiggle. Nice patio space too. If you stop by for brunch, there's a kids breakfast option too. Excellent list of imported beers.
3340 Shrum Lane, Vancouver
Looking for more great places to eat? Check out our Top 50 kid-friendly restaurants list!
Angela Robertson
Angela Robertson is a writer, mother of two and classic rock aficionado. She spends way too much money on sour keys, and when she's not spinning her records for her kids, she's blogging about them at Rock 'n' Rattle.